My Blog
Posts for tag: pediatric dentistry
By Ashley Harrison, DDS
May 23, 2017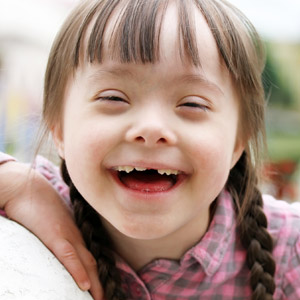 A child with a chronic illness or condition often requires a lot of focus on care for their special needs. Other aspects of their health can often take a back seat — too often including dental care.
Proper dental care can be a challenge for special needs children if they have diminished physical, intellectual or behavioral capacities. Children with autism or attention deficit disorders may not be able or willing to perform tasks like brushing and flossing. Other conditions could make them intolerant to toothpaste in the mouth, or create an inability to keep their mouths open or to spit.
Some chronic conditions also seem predisposed to dental defects. For example, enamel hypoplasia, a lack of sufficient tooth enamel, is common with Down, Treacher-Collins or Turner Syndromes, and can greatly increase the risk of tooth decay.
But even though difficult, effective dental care isn't impossible. It begins with your dental provider.
Pediatric dentists are often excellent in this regard: they often have the training and experience to treat children with chronic conditions. Whoever you choose must be able to partner with you in caring for your child's dental needs.
Daily hygiene is also a critical factor. Your goal should be the same as with any child — to teach them to brush and floss for themselves. Depending on their condition, however, you may need to assist them for a longer term, perhaps permanently. But it is imperative — daily hygiene is their best defense against oral diseases.
You should also consider their medication and how it may impact their dental health. Antidepressants, antihistamines or drugs that assist with breathing function can cause mouth dryness. This, as well as drugs with sugar or acid compounds, can increase risk for dental disease. If they must take these types of medications, try to give them at mealtime to reduce their effect in the mouth.
Above all, pursue the same professional dental care as you would for any other child. Keep up regular dental visits beginning around their first birthday for cleanings and preventive measures like topical fluoride or sealants. By taking these measures you'll help ensure their dental health won't suffer.
If you would like more information on dental care for special needs children, please contact us or schedule an appointment for a consultation. You can also learn more about this topic by reading the Dear Doctor magazine article "Managing Tooth Decay in Children with Chronic Diseases."
By Ashley Harrison, DDS
July 17, 2016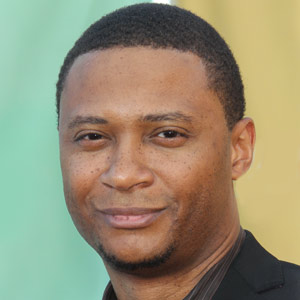 Cavities can happen even before a baby has his first piece of candy. This was the difficult lesson actor David Ramsey of the TV shows Arrow and Dexter learned when his son DJ's teeth were first emerging.
"His first teeth came in weak," Ramsey recalled in a recent interview. "They had brown spots on them and they were brittle." Those brown spots, he said, quickly turned into cavi­ties. How did this happen?
Ramsey said DJ's dentist suspected it had to do with the child's feedings — not what he was being fed but how. DJ was often nursed to sleep, "so there were pools of breast milk that he could go to sleep with in his mouth," Ramsey explained.
While breastfeeding offers an infant many health benefits, problems can occur when the natural sugars in breast milk are left in contact with teeth for long periods.  Sugar feeds decay-causing oral bacteria, and these bacteria in turn release tooth-eroding acids. The softer teeth of a young child are particularly vulnerable to these acids; the end result can be tooth decay.
This condition, technically known as "early child caries," is referred to in laymen's terms as "baby bottle tooth decay." However, it can result from nighttime feedings by bottle or breast. The best way to prevent this problem is to avoid nursing babies to sleep at night once they reach the teething stage; a bottle-fed baby should not be allowed to fall asleep with anything but water in their bottle or "sippy cup."
Here are some other basics of infant dental care that every parent should know:
Wipe your baby's newly emerging teeth with a clean, moist washcloth after feedings.
Brush teeth that have completely grown in with a soft-bristled, child-size toothbrush and a smear of fluoride toothpaste no bigger than a grain of rice.
Start regular dental checkups by the first birthday.
Fortunately, Ramsey reports that his son is doing very well after an extended period of professional dental treatments and parental vigilance.
"It took a number of months, but his teeth are much, much better," he said. "Right now we're still helping him and we're still really on top of the teeth situation."
If you would like more information on dental care for babies and toddlers, please contact us or schedule an appointment for a consultation. You can also learn more by reading the Dear Doctor magazine articles "The Age One Dental Visit" and "Dentistry & Oral Health for Children."
By Ashley Harrison, DDS
November 26, 2014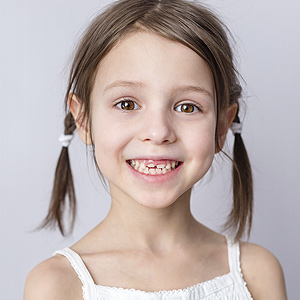 At no other time in a person's life will their teeth and mouth change as rapidly as it will between infancy and adolescence. In this short span an entire set of teeth will emerge and then gradually disappear as a second permanent set takes its place.
While the process may seem chaotic, there is a natural order to it. Knowing what to expect will help ease any undue concerns you may have about your child's experience.
The first primary teeth begin to appear (erupt) in sequence depending on their type. The first are usually the lower central incisors in the very front that erupt around 6-10 months, followed then by the rest of the incisors, first molars and canines (the "eye" teeth). The last to erupt are the primary second molars in the very back of the mouth just before age 3. A similar sequence occurs when they're lost — the central incisors loosen and fall out around 6-7 years; the second molars are the last to go at 10-12 years.
A little "chaos" is normal — but only a little. Because of the tremendous changes in the mouth, primary teeth may appear to be going in every direction with noticeable spaces between front teeth. While this is usually not a great concern, it's still possible future malocclusions (bad bites) may be developing. To monitor this effectively you should begin regular checkups around the child's first birthday — our trained professional eye can determine if an issue has arisen that should be treated.
Protecting primary teeth from tooth decay is another high priority. There's a temptation to discount the damage decay may do to these teeth because "they're going to be lost anyway." But besides their functional role, primary teeth also help guide the developing permanent teeth to erupt in the right position. Losing a primary tooth prematurely might then cause the permanent one to come in misaligned. Preventing tooth decay with daily oral hygiene and regular office visits and cleanings (with possible sealant protection) is a priority. And should decay occur, it's equally important to preserve the tooth for as long as possible for the sake of the succeeding tooth.
Your child's rapid dental development is part of their journey into adulthood. Keeping a watchful eye on the process and practicing good dental care will ensure this part of the journey is uneventful.
If you would like more information on the process of dental development in children, please contact us or schedule an appointment for a consultation. You can also learn more about this topic by reading the Dear Doctor magazine article "Dentistry & Oral Health for Children."